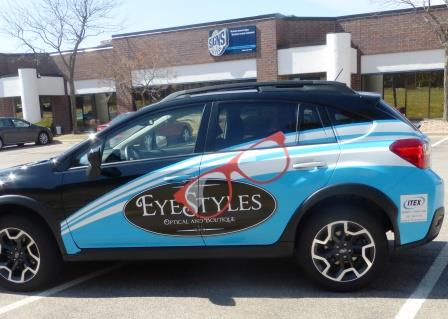 We are independently owned, not a franchise, so we can commit to building long-term relationships with customers and employees alike. With a motto of, "Let us take care of your signs and graphics so you have time to take care of your customers", it is essential that all of our people have a very clear desire to understand and meet our customers' needs.
Since our work enviornment is flexible, cooperative and customer focused, our employees need to have good self discipline around our flexible work hours policy, and effective interpersonal skills, combined with the deep desire to complete each project effectively and efficiently.
Functioning best as a team, we depend on each other to get our projects done in a timely and cooperative manner. 
Current Openings...
Business Operations Manager
Our environment is a team one, with little stress, flexible hours and is focused on making sure the job gets done to customers' satisfaction. We are a a high service, relationship based business.
We need a 1/2 time Business Operations Manager, a  key employee who does a lot of things. 
Work with customers, suppliers, employees and sub-contractors to make sure our projects are completed in a timely manner. 
Use spreadsheets, word processing and our operating system software to help prepare and track quotes, orders, payments, and all the other things that keep our company operating well. 
Use writtenand spoken means of communicating with customer and supplier to understand how to meet customer needs. 
Know enough about the business to be proficient in ordering material, tracking delivery, tracking customer needs for call back's etc.
Work with other team members to implement processes and procedures to increase business efficiency.
Likes working in a flexible, close knit organization.
If you are interested, we would love to hear from you.
Conatact Steve Finch at 952-941-7446, or Steve.Finch@Signs4Success.com