Free Estimates and Consultation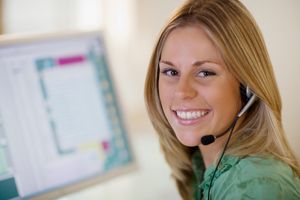 What sets us apart from other sign shops is our unique approach to consultations with our customers. Most shops meet with you and quickly try to find the easiest, most expensive thing they can sell to try to steer you toward. Not us.
Instead of going for a quick sale, we instead take the time to get to know you and your business so we can make thoughtful recommendations for you going forward. We look at your business location and think about the distance people view it from, the angle of the light, neighboring signage that might compete with yours, and all sorts of other factors before we make a recommendation. Because signage is our specialty, we want to be your on-call sign experts who can help you anytime a sign or graphic need arises.
Maybe one large sign would be better than two little ones, or maybe a combo of sign and window graphics is the ticket. Maybe a channel letter sign is perfect, or maybe simple 3D letters will do. Maybe your logo isn't getting the job done and needs an update, or maybe trimming a tree back will make all the difference in the world. Signs are a science we know very well, so let our folks take a look at your storefront or place of business so we can tell you what our trained eyes see.
If your company buys, moves, maintains and/or relocates a lot of signs then our unique Sign Management System might be right for you. This is a custom-tailored system with a pre-negotiated price which guarantees quality, consistency, and responsiveness as well as access to a powerful online portal for ordering and tracking of sign assets. It is perfect for commercial realtors and property managers because it lets us handle all of the burden of managing these sign assets- you just click what you want and we do the rest!
Our entire philosophy is centered around YOUR success because as your company grows, so too will your needs for signage. Signs4Success will grow with you. We love to modify our strategy as our clients grow and their needs change- that's what we're all about!
Give us a call to get your free consultation scheduled today.