Installation / Removal / Relocation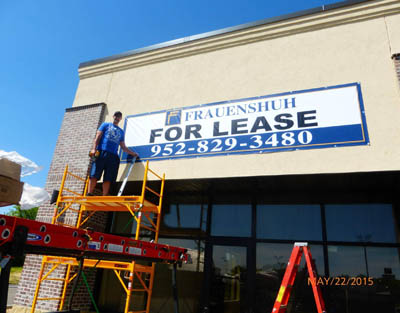 Your sign is more than a piece of plastic or metal. Done well, it should invoke a profession and lasting first impression. We offer a full selection of sign installation, removal and service capabilities to make sure your sign makes you look great to your adoring public:
INSTALLATION - From simple lettering on windows to giant exterior signs which require engineering studies or unique structural considerations, we have the skills and equipment to get it done right. We take site photos of the completed project so we can show you our work... and so we can show it off on social media.
REMOVAL - We can provide estimates on removal of virtually any sign as well as the storage, relocation or disposal of that sign once it is down. We provide site photos of the removal site free of charge.
RELOCATION - If your business is moving locations and needs to have a sign relocated, we are the perfect place to call. We will verify your sign complies with the ordinances of the city you are moving to, as well as with the landlord's rules (if applicable). We know that when a business moves there are a lot of things to think about- let us take signage off of your plate so you can focus on other things. We're here to help!