Sign Management System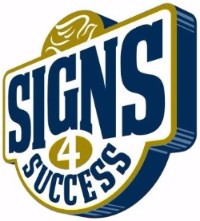 This is an exciting new approach to the sign business with your success in mind. It is a business-to-business partnership between Signs4Success and any business with recurring signage needs.
If your business orders a lot of signs, moves signs from place to place, or has a lot of signage assets to keep track of we offer a system with features that go far beyond the service of a typical sign shop:
• First-rate in-house design, manufacturing and installation process
• The best warranty in the market- we warrant our signs and installation
• We offer guaranteed response times for the orders your place
• Pre-negotiated layouts/templates for each type of sign and banner in your inventory
• Pre-negotiated design, manufacturing, installation and service agreement
completely tailored to your needs
• Pre-negotiated fixed pricing for banners, signs and services
• An individualized on-line web portal for easy ordering of your company's products
• We coordinate with all utilities and government agencies to obtain all permits and
ensure safe and legal installation of all signage- no hassel for you
• Complete searchable database inventory of all your signs with pictures, descriptions,
records of installation and service available on-line 24/7
• Mapping program available which shows the location, status, pictures and other
info about each if your signs- perfect for commercial realtors, building managers
or anyone interested in a powerful tool for managing an inventory of signs in the field.
This unique system frees your resources so you can focus on your customers. Contact us today to learn more about what the Signs4Success Sign Management System can do for you!