Architectural Signage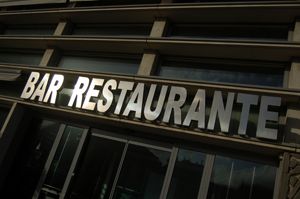 Custom architectural signs are an easy and cost-effective way to give a professional, updated look to your facility. From wall-mounted lobby logos and outside business signs to informational plaques and overhead directionals, we can create whatever you need.
Some of our most popular architectural signs are channel letters and 3D letters. Our warranty sets us apart from the competition and we can install, remove, or move signs for you as your business needs grow.
Architectural signs can be made from a variety of materials and mounted in different ways to achieve the look and feel you want. Call us today and we'll help set your building apart.