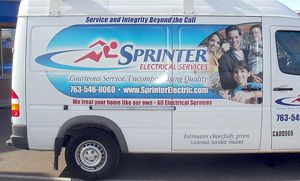 Convert your vehicle into a Twin Cities billboard.
There's a reason car wraps, partial wraps, door lettering, and window graphics are booming in popularity. When done right, vehicle graphics are one of the most cost-effective ways to make a dynamic statement about your business— a statement that can spread your message across the Twin Cities metro area and beyond.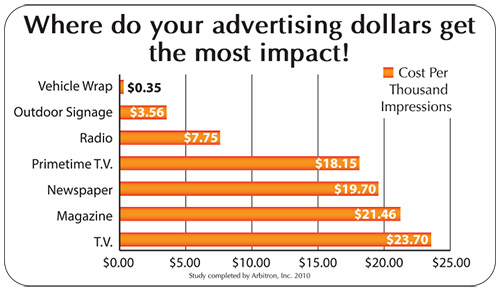 Vehicle graphics are a terrific solution for virtually any business. When done right they are impossible to ignore and, unlike stationary signage, they get your message out on the move and in front of fresh audiences everywhere they go. Best of all, vehicle graphics are among the lowest in cost per impression making them a terrific use of your marketing dollars. Even when the vehicle is parked it continues shouting your message to the world!